Care Management / Recovery Assistance
At In-Home Comfort Care our services provide affordable compassionate In-Home Comfort Care, peace of mind, and to help maintain the independence and comfort of seniors and those needing assistance.
We know the transition from facility to home can present many risks such as medication errors, injury related falls, inadequate nutrition and an overall poor aftercare regimen.
In-Home Comfort Care is committed to providing a thorough and effective care plan based on the identified needs of every individual we serve.
Homecare Services
In-Home Comfort Care is committed to quality care for:
Aging
We thrive on keeping seniors safe and independent while aging gracefully with dignity. Our caregivers are highly trained and go above and beyond to assist with:
All daily activities
Nutritious meals preparation
Medication reminder
Light housekeeping
Shopping
Errands
Illness Care
We are committed to quality comfort care. Recovering from an illness can be a full time endeavor. Your recovery may take longer than expected.
In-Home Comfort Care can be a great prescription for people recovering from an illness. Our caregivers can help with:
Fresh and healthy nutritious meals
Timely medication reminder
Follow up appointment
Light housekeeping
Laundry
Changing linens
Shopping
Disability
Our nonmedical home care can be an important part of independent living for people with disability. We can fulfill a variety of roles from in home care to the maintenance of a healthy and safe lifestyle.
Coping with disability is tough. Our service is proud to offer In-Home Comfort Care and compassionate in home care for the physically and/or cognitively disabled adults. Our caregivers can fulfill a variety of roll. They are certified in many areas and can help with
Ambulation
Companionship
Wheelchair assistance
Bathing
Dressing grooming
Toileting
Nutritious meal preparation
Doctors appointments
Running errands
Cancer Care
One of the leading and daunting medical diagnoses a person can receive is that of cancer. Between diagnosis and recovery is the treatment process which can be long, painful and very difficult. If this is a prospect you are facing, we can help ease the stress of your recovery process. We are here to provide you and your family with moral support, encouragement and physical caring you will need with comfort and relief for family caregivers.
With the right kind of assistance and care a difficult ordeal can become a strengthening experience. Cancer is beatable.
Compassionate care/ making comfortable
Patience and encouragement
Memory Care: Alzheimer's/Dementia
The basic knowledge of this tragic disease has a profound impact on families of patients. As a family caregiver, caring for someone suffering from Alzheimer's disease, can be overwhelming. Stress can cause serious physical problems. At In-Home Comfort Care services, our goal is to help reduce the stress on families and their loved ones.
With on going education, our caregivers are prepared for the changes before they occur. They are highly trained to provide the support needed to maintain the best life possible for your loved one.
Patience and understanding
Companionship, compassion and supervision
Gentle and patient care that maximizes their dignity, comfort, and quality of life
Provide a safe environment to prevent accidents
Nutrition and hydration/ monitor weight periodically
Encourage activities/ exercise to maintain mobility and strength
Maintain an organized, consistent approach to the care provided
Keep schedule the same/ care journal to monitor changes
Get help: talk about it and learn all you can about it.
Stroke
The leading cause of adult disability is stroke. After someone you love has survived a stroke, dealing with the aspect of physical, emotional and behavioral changes can be heart breaking and very stressful.
At In-Home Comfort Care services, we are committed to compassionate and quality care.we go above and beyond the call of duty to provide you with the help needed, and to lessen your stress of feeling helpless and confused. We will customize a personal care plan and partner you with one of our caregivers who is experience in caring for stroke patients.
Fall and injury prevention
Monitor changes in conditions
Around the clock care
Companionship
Calming anxiety and stress depression
Care journal
Scheduling appointments with therapist /specialist
Medication reminder
Treatment and condition
Assist with all personal care
Diabetes
Managing diabetes is an every day/every meal challenge. Medication is often prescribed to help the body regulate glucose level, but making smart choices in planning a healthy balanced diet is just as important.
At In-Home Comfort Care services, we are dedicated to the promotion of independence, and maintenance of health and nutrition. We can accomplish those needs and expectations for you. With your dietitian's instructions, one of our care coordinators will help to create a written detailed and personalized care plan. We will then partner you with a caregiver who is experienced in diabetic care, someone you can trust and depend on.
Nutrition/ a balanced diet/ following care plan
Good communicational skills
Motivate and help stimulate
Exercise/ care plan
Functional activity
Help to maintain independence
Parkinson Care
Parkinson disease is a degenerative neurological disease that manifests in many different ways. Symptoms of this illness can be alarming. It can begin as mild, and gradually become pronounced over time, encountering challenges with physical mobility, which may result in a decline in ones quality of life.
At In-Home Comfort Care services, our care coordinator will work together with your therapist to design a care plan specializing in functional activity relating to parkinson disease. With on going education and good lines of communication, our caregivers can implement on going programs to keep you safe and as functional as possible.
Assist with functional activity
In and out of chair
Fall prevention
Stimulation
Arthritis Care
Sometimes facing challenges we can't handle alone, can be frustrating and depressing. At In-Home Comfort Care services, we know how challenging this can be. Understanding the diagnosis and treatment plan can be overwhelming. We will provide you with outstanding quality service and peace of mind, while giving you the quality time needed.
At In-Home Comfort Care services, we offer on going education to keep our employees abreast of the current homecare trends and effective interventions.
Nutritious healing/ anti inflammatory foods
Maintain a healthy weight
Safety and mobility
Stay informed/ connect with group support/ find easy way to have fun
Medication reminder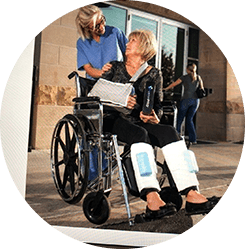 Care Management
Caregivers
Nurses Aides / Home Health Aides
Companions
Medication Reminders / Safety
Working With Health Care Providers
Exercise / Range of Motion
Care Plan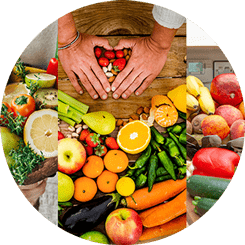 Nutrition
Monitor Diet / Healthy Eating
Assist with Preparation of Meals
Complete Meal Preparation
Assist with Mealtime Feeding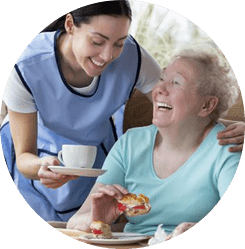 Personal Assistance
Transfer Assistance
Bathing and Showering
Personal Hygiene Assistance
Help with Toileting
Assist with Dressing
Personal Appearance Care
Incontinence Care
Assist with Ambulation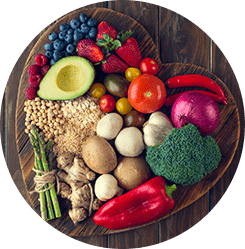 Balanced Meal Plan & Dietary Needs
Gluten, Wheat and Sillac Free
Vegan and Vegetarian Diet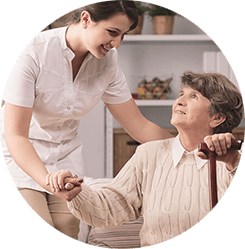 Errands & Transporting
Incidental Transportation
Schedule Planning And Assistance
Errands Service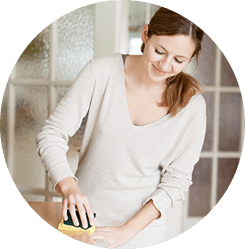 Light Housekeeping
Organizing
Kitchen Cleaning
Bathroom Cleaning
Changing Linens
Laundry /Light Ironing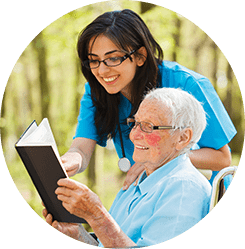 Sensory Stimulation
Conversation
Read: News Papers / Magazines
Write Letters / Cards
Active Thinking / Play Games
Stay Connected with Friends / Family
Walking / Ambulation
Day / Evening Out Respite Package
4 Hours to 24 Hours / 7 Days
We Care for Your Loved One As You Will
Tuck in Service
Sit with Your Loved Ones
Prepare Nutritious Meals
Medication Reminder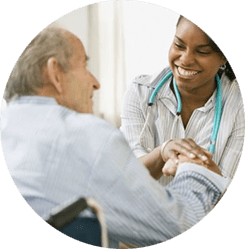 In-home Comfort 24/7
Friendly Companionship
Communicate with Friends & Family
Care Journal
Caregivers Rotation
Nutritious Meals
Light Housekeeping
Personal Care
Dependable & Reliable Caregivers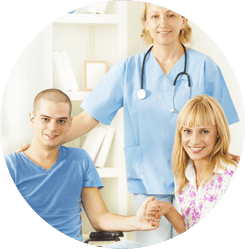 Respite Relief for Family Caregiver
Peace of Mind While You Are Away
Go to Work Without Being Stressed & Distracted
Night Out with Friends
Managing Household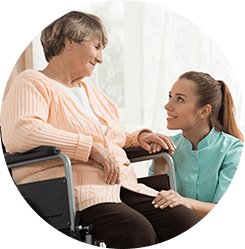 Out of Town Respite Package
Live-In-Care
House Hold Up-Keep
Meals
Comfort Support
Laundry
Personal Care
Companionship
Fall Prevention
Up-Keep with Daily Living