Elderly Personal Assistant Dover MA
If you search for elderly personal assistant Dover MA, you will find In-Home Comfort Care, a group of caregivers well equipped to care for the elderly. Our team of qualified helpers are experienced working with elderly people going through any condition from aging to disease or disability. If your loved one is in need of extra assistance, call In-Home Comfort Care today.
Make Life Easier with an Elderly Personal Assistant in Dover MA
At In-Home Comfort Care our services provide affordable compassionate In-Home Comfort Care, peace of mind, and to help maintain the independence and comfort of seniors and those needing assistance. We know the transition from facility to home can present many risks such as medication errors, injury related falls, inadequate nutrition and an overall poor aftercare regimen. In-Home Comfort Care is committed to providing a thorough and effective care plan based on the identified needs of every individual we serve.
When you hire our caretakers for your elderly relatives, you can rest assured knowing that they will be in good hands. We are experienced working in all types of homecare services, providing quality care for those that are aging, ill, have disabilities, cancer, memory loss, diabetes, Parkinson's, arthritis, or have had strokes. Some of the things we will do include:
Meal Prep
Activities Set Up All Day
Medication Tracking and Reminders
Light Housekeeping
Shopping and Errands
Changing Linens and Laundry
Companionship
Grooming
All Around Assistance
Click HERE to learn more about our full line of care.
For an Experienced Elderly Personal Assistant in Dover MA Get an Estimate
If you are interested in learning more about our proven elderly personal assistants in Dover MA, get in contact with the caregivers at In-Home Comfort Care today. For more information or to get started with us, call our team at 781-680-7708 or request an estimate online.
Contact Us Today To Learn More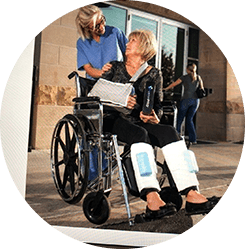 Care Management
Caregivers
Nurses Aides / Home Health Aides
Companions
Medication Reminders / Safety
Working With Health Care Providers
Exercise / Range of Motion
Care Plan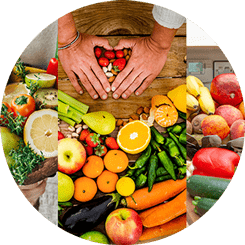 Nutrition
Monitor Diet / Healthy Eating
Assist with Preparation of Meals
Complete Meal Preparation
Assist with Mealtime Feeding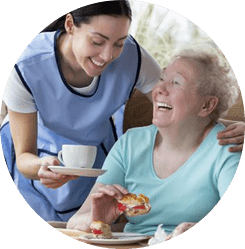 Personal Assistance
Transfer Assistance
Bathing and Showering
Personal Hygiene Assistance
Help with Toileting
Assist with Dressing
Personal Appearance Care
Incontinence Care
Assist with Ambulation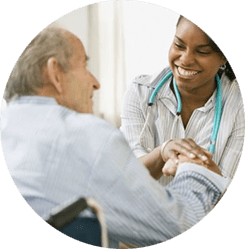 In-home Comfort 24/7
Friendly Companionship
Communicate with Friends & Family
Care Journal
Caregivers Rotation
Nutritious Meals
Light Housekeeping
Personal Care
Dependable & Reliable Caregivers