Searching for Home Care for Senior in Milton MA
If you search for home care for senior Milton MA, you will find In-Home Comfort Care, a top-rated comfort care company for the elderly. Our caregivers provide service to those in need in Milton MA and the surrounding towns, and are experienced working with people of all ages and conditions. We will always be there for your loved ones for unparalleled service and companionship.
Home Care for Seniors in Milton MAA You Feel Confident In
We provide in home comfort care that is perfect for those that fall under these  categories: 
Aging
Our team can be there for your loved one, providing activities all day, nutritious and hardy meal preparations, reminders for medication, housekeeping services, and shopping. 
Illness Care
We will keep track of appointments, shop, prepare meals and keep up with medication for your sick loved one. In addition, we will make sure they are comfortable by doing laundry, changing linens and providing other housekeeping services.
Disability
Our caretakers will help your disabled loved one by providing companionship, wheelchair assistance, bathing, dressing, grooming, ambulation, toileting, meal preparation, running errands and more.
Cancer Care
One of the leading and daunting medical diagnoses a person can receive is that of cancer. Between diagnosis and recovery is the treatment process which can be long, painful and very difficult. If this is a prospect you are facing, we can help ease the stress of your recovery process. We are here to provide you and your family with moral support, encouragement and physical caring you will need with comfort and relief for family caregivers.
Alzheimer's/Dementia 
With on going education, our caregivers are prepared for the changes before they occur. They are highly trained to provide the support needed to maintain the best life possible for your loved one including, activities, organization, schedule keeping, companionship, and meal preparation. 
Stroke
Our team will take care of your loved one with a recent stroke history by monitoring their condition, preventing falls or injuries, around the clock care, keeping track of their calendar, and assisting with all personal care.
Click HERE to learn more about the other types of loved ones we take care of including diabetes, parkinson's and arthritis care.
For Dependable Home Care for Seniors in Milton MA Call Us Today
If you are interested in learning more about top-rated home care for seniors in Milton MA, get in touch with the caregivers at In-Home Comfort Care today. For more information or to get started with us, call 781-680-7708 or request an estimate online.
Contact Us Today To Learn More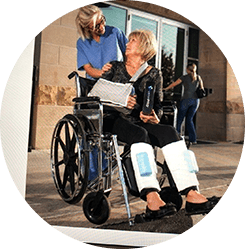 Care Management
Caregivers
Nurses Aides / Home Health Aides
Companions
Medication Reminders / Safety
Working With Health Care Providers
Exercise / Range of Motion
Care Plan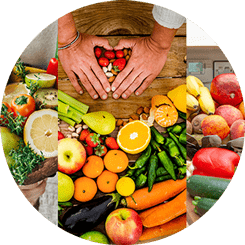 Nutrition
Monitor Diet / Healthy Eating
Assist with Preparation of Meals
Complete Meal Preparation
Assist with Mealtime Feeding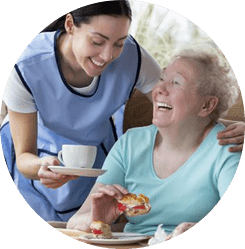 Personal Assistance
Transfer Assistance
Bathing and Showering
Personal Hygiene Assistance
Help with Toileting
Assist with Dressing
Personal Appearance Care
Incontinence Care
Assist with Ambulation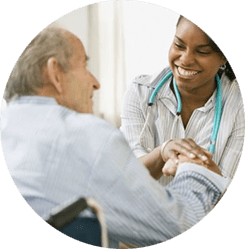 In-home Comfort 24/7
Friendly Companionship
Communicate with Friends & Family
Care Journal
Caregivers Rotation
Nutritious Meals
Light Housekeeping
Personal Care
Dependable & Reliable Caregivers